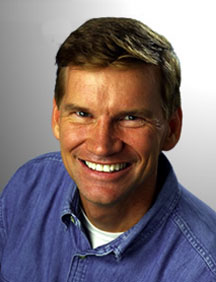 Faced with the very public fall of one of the US Church's most well-known leaders, many New Zealanders are like, "Who?" Anyways, for those who are interested in understanding what has happened here are some sources you might follow up:

Ted Haggard - Background Story

Ted Haggard's Confession

Gayle Haggard's Response

Thoughts From Gordon MacDonald

Oh, and the answer to the question in the title? A quote from Haggard's letter:
"There is a part of my life that is so repulsive and dark that I've been warring against it all of my adult life...The public person I was wasn't a lie; it was just incomplete. When I stopped communicating about my problems, the darkness increased and finally dominated me. As a result, I did things that were contrary to everything I believe."